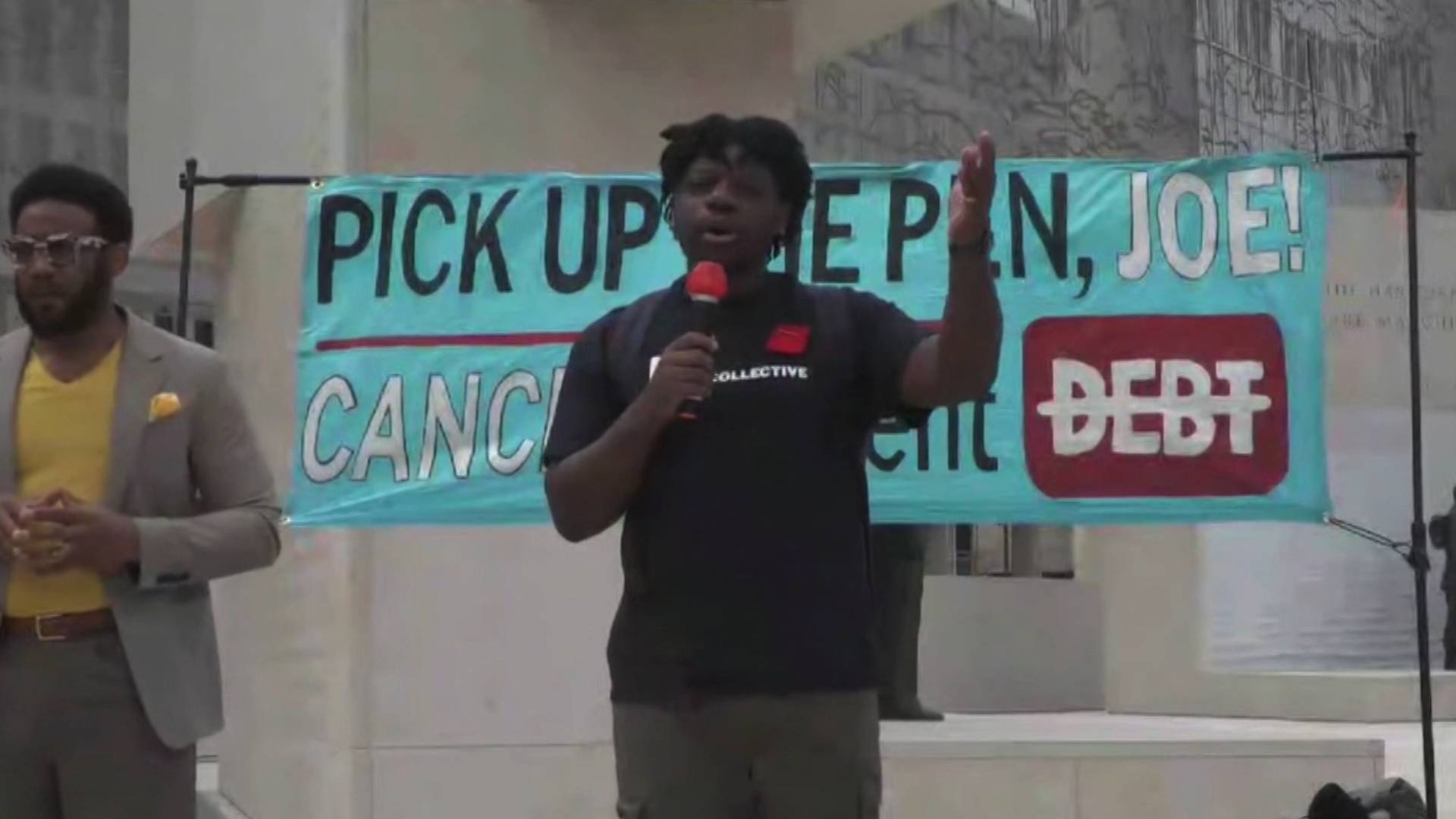 Protesters outside the Ministry of Education demand student debt relief and threaten to strike
In Washington, DC, hundreds of protesters led a march to the Department of Education for a national day of action on Monday demanding that the Biden administration cancel all student debt. This is Braxton Brewington, press officer at the Debt Collective.
Braxton Brewington"I have tens of thousands of dollars in student debt. My mom has student loan debt. My dad has student loan debt. My brother has student loan debt. My sister has student loan debt. My aunts have student loan debt. This is a systemic problem. Blacks carry the burden of student debt. Women bear the burden of student debt.
The Debt Collective is calling on President Biden to keep his campaign promise to cancel student debt before federal student loan repayments restart in May. Debt cancellation would relieve some 45 million borrowers who owe nearly $1.8 trillion in student debt. Astra Taylor, co-director of the Debt Collective, said activists are planning a nationwide student loan strike if their demands are not met.
Astra Taylor"We can see that our debts are a source of power. Individually, they overwhelm us. But together, we can use this power as leverage to push for a better system, to fight for the abolition of unjust debts and the provision of the things we need to survive, to thrive.
Click here to watch our recent interview with Braxton Brewington and Astra Taylor.