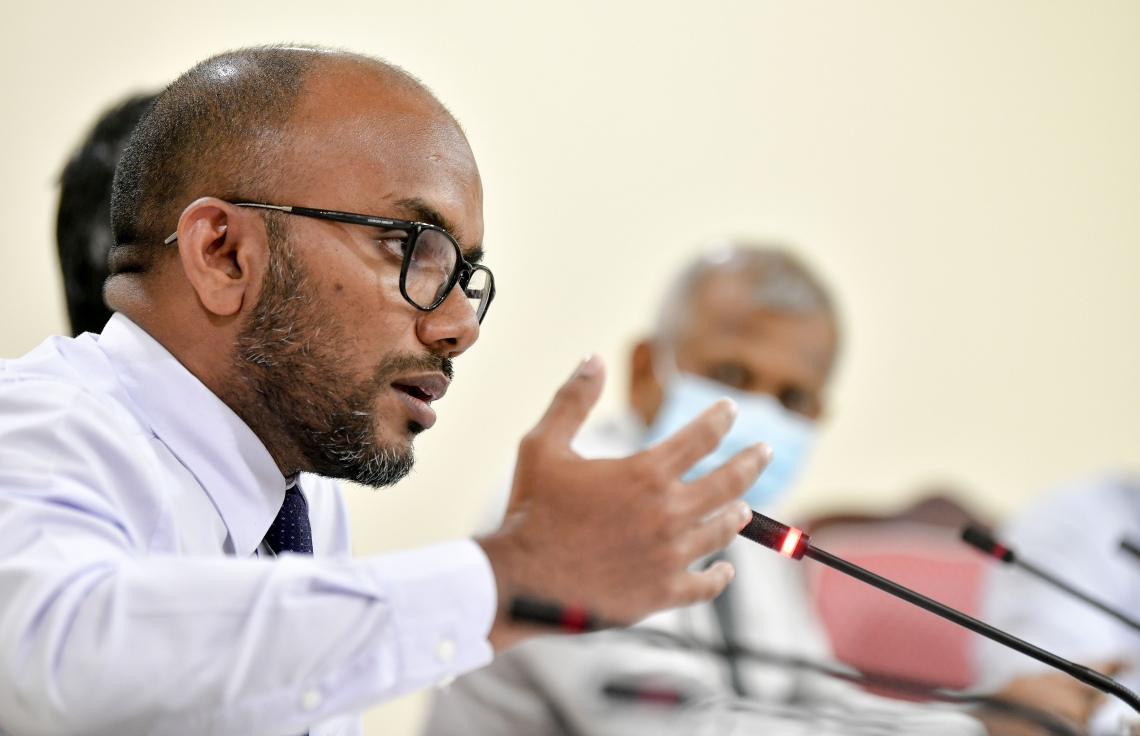 No trouble paying Maldives' debt: Finance Minister Ameer
Finance Minister Ibrahim Ameer said on Monday there was no difficulty in repaying government debt.
In response to questions posed by parliamentarians regarding the economic situation in the Maldives, Ameer said the country's economy was doing better than expected.
He said the National Bureau of Statistics estimated that the economy of the Maldives will see a 37% improvement by the end of 2021. However, the latest data from the bureau indicates that the economy has improved by 41%, 6%.
"The Maldives is one of the fastest growing economies in the world, post Covid-19 pandemic. Therefore, the economy of the Maldives is on a positive path," Ameer said.
Referring to the recent Fitch rating assigned to the Maldives, the Finance Minister said that while the economy of the Maldives is doing well and industries such as tourism and construction have improved, due to global external circumstances, the outlook has turned negative.
Ameer said the Maldives had no difficulty repaying their debts so far. He said debts incurred over the previous five years had also been repaid at the most difficult times in 2020.
He said the debt accumulated by the previous administration stood at MVR 39 billion. However, the debt now stands at MVR 37 billion despite the fact that the current government has taken out loans to be able to pay its workers during the pandemic.
"There is no difficulty, God willing, we can continue to pay our debts," he said.
Ameer expects the state budget deficit for 2022 to rise to MVR 11 billion, despite being expected to be MVR 9.8 billion. This is due to the increase in global fuel prices.
However, Ameer said the government has developed fiscal strategies to increase state revenue and reduce spending, including raising revenue by 3% of GDP and cutting spending by 3% of GDP.