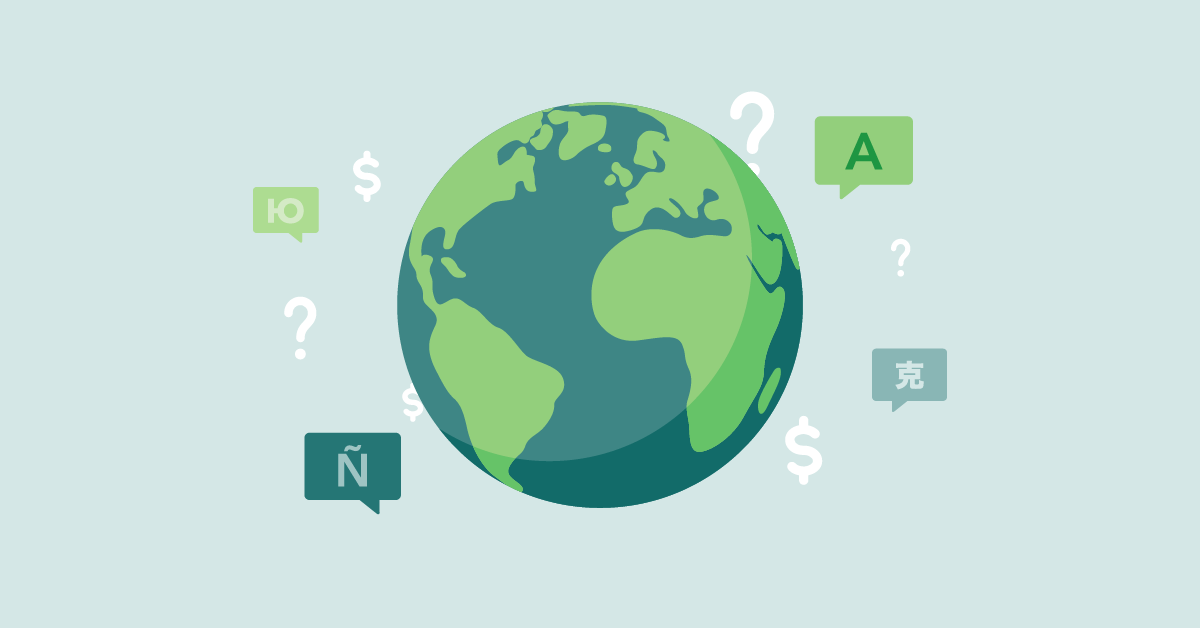 Identifying and meeting the financial needs of immigrants
The Consumer Financial Protection Bureau works to identify and meet the financial needs of immigrants and their families.
The United States is a nation of immigrants, with more foreign-born residents – more than 44 million – than any other country in the world. Although immigrants are extremely diverse as a population, they have common concerns in the consumer financial market, especially among low- and middle-income households whose needs are not well met due to a range of systemic barriers that reduce access, fair competition and transparency. . These barriers are particularly salient among the approximately 11 million unauthorized immigrants in the United States, more than 60% of whom have lived here for more than 10 years, as well as among new immigrant populations such as refugees.
For too many immigrants, consumer credit problems limit, slow down, and impede the process of full participation in American life. When immigrant consumers face systemic barriers and harmful practices, they are often unable to take the steps that lead to home ownership, small business growth, and other wealth creations that benefit ultimately families and communities.
The CFPB heard from dozens of national, state and local organizations working to address the financial challenges faced by foreign-born consumers. Through these recent engagements, stakeholders have identified a number of common issues hindering access to fair and affordable financial services and products for members of their communities, including:
Account Access: Stakeholders described that many financial institutions have policies and practices in place that effectively exclude some immigrants from accessing banking services and credit because of their immigration status, even among those with optimal or near optimal credit and other indices of repayment capacity. Stakeholders highlighted the impact of these policies and practices on people who have lived and worked in the United States over the long term, including people with Deferred Action for Childhood Arrivals (DACA), as well as those who use an individual tax identification number (ITIN) to comply with tax laws. One participant shared her personal story as a DACA recipient whose financial institution refused to extend any line of credit, despite having a valid social security number and work permit through the DACA program.
Language access: Stakeholders highlighted the importance of language access as a means of ensuring fair and competitive access to financial services and products. There are

approximately 26 million people in the United States

with limited English proficiency, meaning they speak less than "very good" English. Stakeholders pointed out that communication in the language is often limited or absent in various interactions with financial institutions, preventing consumers from accessing services, understanding terms and conditions, and resolving issues. The organizations also highlighted the importance of collecting data on language preference to understand the diverse needs of immigrant communities and disaggregating demographic data to identify significant consumer populations at the local and state level, such as Bengali-speaking consumers in Queens, New York and Hmong. Minnesota-speaking consumers.
Vulnerability to predatory actors: With limited or no access to mainstream financial services and products, many immigrants are pushed into expensive, even predatory service providers who charge exorbitant fees or engage in exploitative practices. Often, these players target and deceive immigrant consumers with in-language marketing, convenient access, and familiarity with cultural norms, but without adequate disclosure of terms and conditions. For example, stakeholders serving small business owners have noted the prevalence of online lenders who promise quick access to credit, but at extremely high rates and with onerous terms that may not be apparent or understood. Stakeholders have also expressed concern about unfavorable auto loans aimed at low- and middle-income immigrant households.
Challenges faced by refugees and other newcomers: Those who have recently arrived in the United States as refugees or other humanitarian migrants must quickly resettle in a new country and find housing and long-term employment while navigating unfamiliar systems with limited language proficiency. English. Lack of credit history can hamper the relocation process. In addition, many refugees have no previous credit experience. Humanitarian migrants who have not yet obtained legal protection in the United States may face additional challenges. Stakeholders described how financial missteps in the early years due to systemic barriers to access, as well as a lack of information and resources, can have lasting consequences.
In addition to the above, stakeholders shared their views on a range of other harmful practices and emerging issues faced by immigrants in their communities, such as the cost of remittances, the impact of medical debt, privacy concerns, access to higher education, practices in the immigration surety industry, the cost of immigration applications, and the impact of immigration service providers poor quality or exploitative. Stakeholders also discussed how a number of factors can make it more difficult for immigrants to assert and enforce their rights as consumers, including immigration status issues, unstable or informal housing. and the lack of accurate information available to them.
We are committed to using our tools and powers to help immigrant families access the opportunity to create wealth and contribute fully to their communities.
We also welcome further input from immigrant consumers, service providers, community groups and other stakeholders. If you have an experience to share on the financial barriers faced by immigrants, please share your story. And if you have a problem with a car loan, credit report, credit product, bank account, installment, other money transfer, debt collection, mortgage, or other consumer financial product, you can file a complaint online or by phone at (855) 411-2372. More than 180 languages ​​are available by phone.