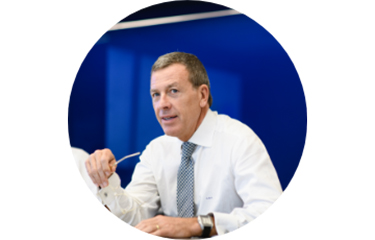 Camanchaca reprograms $40 million in long-term debt
Seafood company based in Santiago, Chile, Camanchaca rescheduled the long-term revolving financing it contracted with the banks DNB Bank, Rabobank and Banco Santander Chile.
The newly signed agreement amends its tranche B financing, granted in November 2017, for a total amount of $33.3 million (€33.6 million), which is fully utilized and was expected to amortize in 2024 The new terms bring the company's B tranche funding to $40 million. (EUR 40.4 million) and extend the repayment schedule to five years, with a three-year grace period. The agreement also includes two reductions of 10% each at the end of the third and fourth year, and a final reduction at the end of the fifth year of the remaining 80%.
The cost of the funding line is based on a variable spread of the Secured Overnight Funding Rate (SOFR), which replaces the LIBOR rate as the loan's base rate. LIBOR can fluctuate between 2.75 and 4% per annum and depends on net financial debt coverage on earnings before interest, taxes, depreciation and amortization (EBITDA) for the last 12 months of Camanchaca's operation. Salmones Camanchaca, the company's salmon farming subsidiary, is not included for the purposes of this calculation, he said.
"This amendment to the refinancing agreement conveniently changes Camanchaca SA's amortization schedule, which now extends to September 2027, improving the cash flow profile for the next five years," the CEO said. of Camanchaca, Ricardo García, in a press release sent to the Chilean financial markets regulator, CMF. .
Salmones Camanchaca recently released its second quarter results. It said it continued to benefit from strong market prices while simultaneously cutting costs, which combined to bolster its results. Camanchaca's net profit for the quarter was $16.9 million (EUR 17.1 million), compared to a loss of $8.4 million (EUR 8.5 million) in the second quarter of 2021. operating expenses for the quarter ended at 97.4 million USD (98.3 million EUR), nearly doubling in Q2 2021.
Photo courtesy of Camanchaca